The board of the Norwegian Forum for Global Health Research 2023-2025

According to the statutes, The Board of the Forum is responsible for all activities of the Forum and is accountable to the General Assembly. It consists of nine members and two substitute members, recruited among members of the Forum with a view of securing continuity, spread, geographically as well as according to institutions and scientific fields. It is an ambition to have gender balance in the election of board members.
Board members
Kjersti Mørkrid Blom-Bakke
Stine Hellum Braathen
Markus Breines
Hans Hadders
Berit Mortensen
Ingvild Hersoug Nedberg
Maria Lisa Odland
Thorkild Tylleskär
Turid Austin Wæhler
Substitute board members (1 to 5)
1. Inger Aakre
2. Peter Hangoma
3. Melf-Jakob Kühl
4. Gunilla Kulla
5. Eleni Zoumpoulia Papadopoulou
Election committee 2023-2025
Jon Øyvind Odland
Ann-Katrin Stensdotter
Johanne Sundby

Subsitute members
Arne Henning Eide
Bente E. Moen
Suraj Thapa
---
---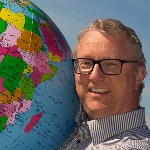 Thorkild Tylleskär

Thorkild Tylleskär is a paediatrician and professor at the Centre for International Health at the University of Bergen with extensive experience with cooperation with African universities. He has led and participated in a number of large Afro-European research consortia with a focus on health and health services especially for mothers and children with publications in the Lancet and the New England Journal of Medicine with funding from the Research Council of Norway, EDCTP, etc. He has supervised a large number of PhD candidates, the majority from Africa.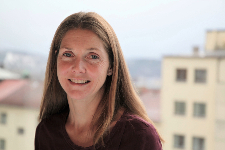 Kjersti Mørkrid Blom-Bakke

Kjersti Mørkrid Blom-Bakke is a senior scientist at the Norwegian Institute of Public Health, Global Health Department, heading the Global NCD team. Her research focuses mainly on hyperglycemia in pregnancy, the integration of NCD prevention and control in maternal and child health services, and how to close the "know-do" gap between research discovery and program delivery for health systems strengthening. She has research/work experience from Palestine, Bangladesh, South Sudan, Sierra Leone, and Uganda, and is currently involved in several research projects in Nepal, including as the principal investigator.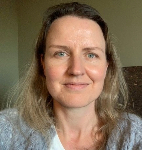 Stine Hellum Braathen
Stine Hellum Braathen is a research manager at SINTEF Digital, Department of Health Research. She has a background in anthropology (University of Western Australia), international community health (UiO) and a PhD from the Department of Psychology at Stellenbosch University, South Africa. Her research focuses mainly on issues such as participation and access to health and social services for marginalised and vulnerable groups. She has research experience from Malawi, South Africa, Zambia, Namibia, Ghana, Niger and Sudan, as well as from Europe (EU projects) and Norway.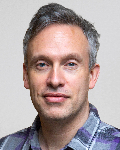 Markus Roos Breines

Markus Roos Breines is a Researcher at Fafo Institute for Labour and Social Research in Oslo. He trained as a social anthropologist at the University of Sussex and has held postdoctoral positions at different universities in the UK. In his position as Assistant Professor at the London School of Hygiene and Tropical Medicine, he led the social science team on a project examining causes of child mortality in eastern Ethiopia from 2020 to 2022. Markus is currently exploring gender-based violence and its impact on women's health in Ethiopia, in addition to his ongoing research on migration, education and social inequalities.

Hans Hadders

Hans Hadders is associate professor at Department of Public Health and Nursing, Faculty of Medicine and Health Sciences at NTNU. He has a background in nursing and his PhD is in social anthropology. He has done research on the mortuary rituals performed by the Jadopatias in the Santal villages of Bengal and Jharkhand, India. Besides his focus on mortuary rituals and standardisation of death in Norwegian health care and South Asia, his field of specialisation is medical anthropology. Hadders is involved in the collaboration with Kathmandu University School of Medical Sciences; Dhulikhel Hospital and Kathmandu Medical College; Sinamangal Hospital in Nepal.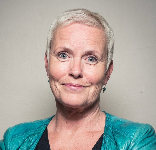 Berit Mortensen

Berit Mortensen, midwife and associate professor in Midwifery at Oslo Metropolitan University (OsloMet). She is the PI and manager of the NORHEDII project Midwifery Research and Education Development (MIDRED), a six-year (2021 -2026) collaboration between OsloMet, University of Ghana, Legon and Birzeit University, Palestine, funded by the Norwegian Agency for Development Cooperation, Norad. Mortensen has managed various public funded humanitarian health projects in the Middle East, mainly in Palestine and Lebanon since 1987. Since 2006 she conducted implementation research while introducing a midwife-led continuity model of care within the Palestinian public health system. She holds a master's degree from 2011 and a Phd from 2020.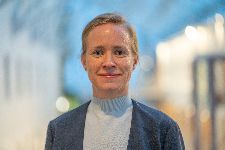 Ingvild Hersoug Nedberg
Ingvild Hersoug Nedberg is an associate professor in the department of midwifery at UiT The Arctic University of Norway. She is a certified midwife with international clinical experience. Her PhD-thesis in epidemiology and maternal health in 2022 centered on the topic of caesarean sections in Georgia and Norway, and how maternal health care systems in these countries are organized. Her current research concentrates on the Georgian birth registry and European studies of the quality of maternal and newborn care. She is particularly interested in the role of midwives and how to make them an integral part of the health care system.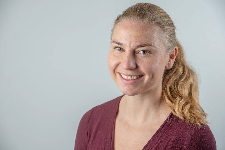 Maria Lisa Odland

Maria Lisa Odland is a medical doctor and postdoctoral researcher focusing on maternal and reproductive health, particularly post-abortion care and family planning in countries with restrictive abortion laws. Her main country of interest is Malawi, where she is currently based. She is also interested in health systems research and access to care for injuries, surgical conditions, cardiovascular disease and multimorbidity, and has worked in several other countries such as Rwanda, Ghana, Pakistan and South Africa.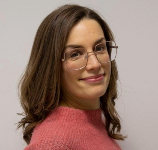 Turid Austin Wæhler

Turid Austin Wæhler is PhD candidate at UiT The Arctic University of Norway and senior advisor at Lovisenberg Diaconal University College. Her research activities concern international cooperation in the Arctic. In her PhD project, she explores how Norway and Russia cooperate regarding healthcare delivery and emergency preparedness on Svalbard. She has been engaged for years in various global health networks in Norway both as a researcher and administrator.

---