The board of the Norwegian Forum for Global Health Research 2021-2023:

Dawit Shawel Abebe
Arne Eide
Peter Hangoma
Anne Hatløy
Katerini Storeng
Jon Øyvind Odland
Mary Taylor
Mahima Venkateswaran
Turid Wæhler
Substitute board members 2021-2023 from 1 to 5
Ingeborg Haavardsson
Mekdes Gebremariam
Hans Hadders
Joar Svanemyr
Gunilla Kulla
Election committee 2021-2023
Suraj Thapa
Mona Kiil
Catherine Schwinger
Substitute election committee 2021-2023
Johanne Sundby
Thorkild Tylleskär
Elin Yli Dvergsdal
---
The board of the Norwegian Forum for Global Health Research 2019-2021:
According to the new statutes, The Board of the Forum is responsible for all activities of the Forum and is accountable to the General Assembly. It consists of nine members and two substitute members, recruited among members of the Forum with a view of securing continuity, spread, geographically as well as according to institutions and scientific fields. It is an ambition to have gender balance in the election of board members.


---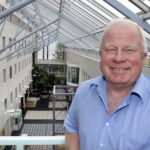 Jon Øyvind Odland
Professor of Global Health, NTNU, Trondheim (2018—- full position). Professor of International Health, Faculty of Health Sciences and Department of Community Medicine, UiT, the Arctic University of Norway, Tromsø (2007-2017 full time. From 2018 20% position). Visiting professor, Department of Public Health, University of Pretoria, South Africa (2013–) Visiting professor, GYN/OB Department, College of Medicine, University of Malawi (2013-). Key National Expert, Sustainable Development Working Group, Arctic Council (2010–).
President of the Norwegian Forum for Global Health Research (2009– 2011) Chair of AMAP Human Health Assessment Group (2009 –). 2005-2010: Board member, Board for International stipends, The Norwegian Research Council; 2005-2009: Board member MILGENHEL, The Norwegian Research Council.
---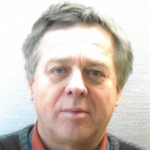 Arne Henning Eide
Arne H Eide is Chief Scientist at SINTEF Technology and Society, Norway, Professor at the Norwegian University for Science and Technology, and Guest Professor at Stellenbosch University, South Africa. He has more than 20 years of experience in research on disability and poverty, community based rehabilitation and studies on living conditions in low-income countries, mostly in Africa, but also in the Middle East and in Asia. Eide has been engaged in Expert Committees on Disability statistics, Disability and Development and on Provision of assistive technology to low-income contexts by United Nations and World Health Organisation. He has published widely in the field of disability research and has contributed to the World Report on Disability as well as the 2012 EFA Global Monitoring Report.
---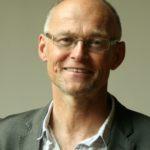 Frode Forland
Frode Forland is Director of Infectious Disease Prevention and Control at the Norwegian Institute of Public Health. He is a medical doctor and a specialist in Public Health and General Practice. He initiated and led the 'Global Health Preparedness Program' under the 'Global Health Security Agenda', supporting Malawi, Palestine, Moldova and Ghana in building capacity for health security and implementing the International Health Regulations.
He has worked at the Royal Tropical Institute in Amsterdam to establish the 'Collaboration for Evidence Based Healthcare in Africa' and at the European Center for Disease Prevention and Control (ECDC) in Stockholm with Development of methods for Evidence Based Public Health in Europe. He is representing Norway in the Advisory Forum of ECDC.
Previously he was the Director of Primary Health Care at the Norwegian Directorate of Health and the Department for Guidelines, Prioritization and Quality improvement. He has worked several years in Africa and was a Board Member of Guidelines International Network for four years.
---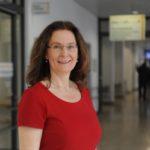 Andrea Winkler
Prof. Andrea Sylvia Winkler, MD, PhD, is a specialist neurologist and the director of the Centre for Global Health at the University of Oslo, where she also holds a full professorship in Global Health. She is also the co-director of the Center for Global Health at the Technical University of Munich. Prof. Winkler has over 15 years of experience with both clinical work and research in countries of sub-Saharan Africa. Her special interest lies with poverty-related neglected diseases of the infectious as well as non-infectious nature, global neurology/mental health and global digital helth. She had/has leading roles in various large-scale multidisciplinary health consortia in sub-Saharan Africa funded by the German Research Foundation, the Bill and Melinda Gates Foundation, the Norwegian Research Council and the Germany Ministry of Education and Research, among others
---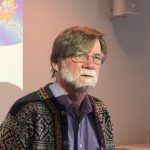 Nils Daulaire
Nils Daulaire, M.D., M.P.H. is a senior visiting scholar in global health at UiT and distinguished visiting scholar at the Harvard School of Public Health. He has over four decades of continuous work in global health research and scholarship, advocacy and policy leadership, most recently in a senior position in the Obama administration. He has served on the WHO Executive Board.
---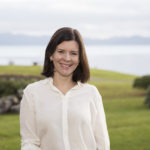 Katerini Storeng
Katerini T. Storeng is Associate Professor at the University of Oslo's Centre for Development and the Environment (SUM), where she leads a group of social scientists studying power and politics in global health and is deputy director of the Independent penal on global governance for health. She holds an honorary appointment at the London School of Hygiene & Tropical Medicine. In 2018-2019, she is Chair of the Young Academy of Norway.
---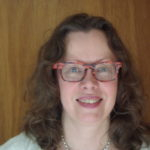 Gunilla Kulla
Gunilla Kulla is an associate professor at Faculty of Nursing and Health Sciences, Nord University, Bodo. She holds a PhD in Public Health. She teaches health, ageing. She has carried out research on health of older migrants', minority groups. Her current research is social innovation in nursing homes.
---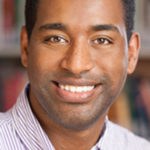 Dawit Shawel Abebe
Dawit Shawel Abebe is Associate Professor at the Faculty of Health Sciences, Oslo Metropolitan University. Dawit has a PhD in Public Health/Epidemiology (2014) from University of Oslo. His research focuses on risk factors and developmental trends of mental health, migration and health and comorbidities between mental disorders and somatic diseases.
---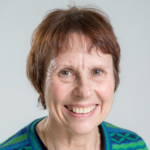 Bente E. Moen
Bente E. Moen is the Head of the Centre for International Health, at the Department of Global Public Health and Primary Care, University of Bergen. She is educated as a physician, PhD 1991, Professor in Occupational Medicine since 1995 and in Global health since 2013.
She works mainly in the area of occupational epidemiology, and is involved in research and training collaboration with universities in eastern Africa. She has supervised 26 PhD students, eleven from low-income countries; written 225 original papers in peer-reviewed international journals, been the editor of several books in Occupational Medicine, is responsible for a Massive Open Online Course in Occupational Health in Developing Countries, and is in the lead of one of the main strategy areas at the University of Bergen: Global Challenges.
---
Substitute board members:
Mahima Venkateswaran
Håkon Bolka
---